Anyone who ever shot a 10/22 knows the weak link as far as operation goes is the bolt release. Here's two simple ways to eliminate the fumbling and frustration.
Normally I avoid using "Dremel" and "10/22" in the same sentence. It's just not prudent. Here's the exception. An appropriate size file can be substituted.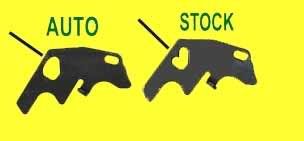 Important:
The ridge must be removed creating a slight rounded look and not flat across, as in the pic.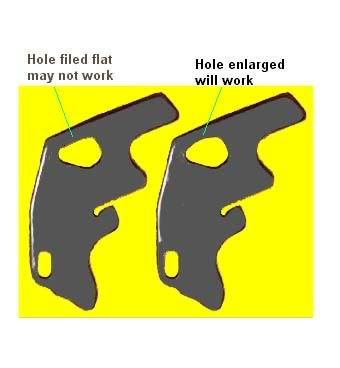 Alternative Method:
For the filing challenged this will also work however I've always thought it to be a less permanent remedy.
Simply fill the oblong pin hole with JB weld or other semi permanent filler. Then re-drill the (JBWeld) hole to accomodate the pivot pin only. This eliminates the stock oblong hole and replaces it with a single round pivot pin hole. The hole size should be about half the size of the oblong stock hole or enough to accomodate the pivot pin.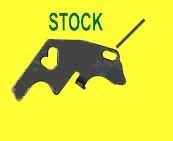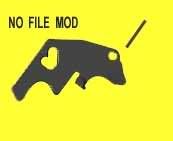 Either method should result in a bolt release that functions with just a slight tug on the bolt handle to close the bolt.
SD